Feldenkrais Archives
INCLUDES MP3 AUDIO RECORDINGS OF LESSONS and INTERVIEWS WITH NUMEROUS PRACTITIONERS
Feldenkrais Awareness Through Movement Lessons recorded over the last ten years. Movement is the grease that makes you live more fully in your body; awareness is the key to learning from it...Awareness Through Movement lessons are affectionately known as "ATM". The following is just a small example of many older recordings in the archives recorded over the years since 2004.
Introduction to Better Balance
Ageing does not have to be a wild ride into the unknown without any sense of comfort or safety. Learn simple movement sequences you can do to remain simultaneously more flexible and stable than others younger than you are. Listen to this short discussion of how it works by clicking on the arrow below...
This Awareness Through Movement lesson is a Feldenrkais Movement Lesson for Better Balance
Increase your sensitivity. As we age, we grown numb, loosing proprioceptive faculties, but this can be alleviated by practicing Awareness Through Movement, which reawakens ability previously taken for granted. Living with better balance is not just safer, it's more rewarding...Listen online by clicking on the arrow below...
If you prefer, load the entire file onto your computer or phone: Download Now
This ATM is a breathing lesson that will open your ribs, your lungs, your spine and oxygenate your system for life!
Listen online by clicking on the arrow below or Download to save to your computer or phone.
CHILD DEVELOPMENT AS IT APPLIES TO ADULT LEARNING
The following recording is from a complete series of ten live Awareness Through Movement (ATM) lessons recorded at the weekly class over the winter of 2018-2019 in Jacksonville, Oregon. The theme of the series is "Towards a Self Image of Possibility." This series is an excellent place to begin with the Feldenkrais Method. Each ATM is related in some way to the preliminary moves a baby makes when embarking on the long journey from being unable to roll when set down, to eventually rolling over, sitting up, crawling, standing and, eventually, walking. When people miss part of this natural learning process there can often be unexpected, hidden consequences. Overly eager parents, for example, who rush the child, without realizing they are reinforcing external motivation, rather than internal, organic learning. Other undocumented causes could incllude living in an early environment of trauma or chaos, such as alcoholism or abuse, wherein the holes in learning show up because survival is the pre-eminent requirement. Yet, the blank spots in the child's learning ultimately interfere the adult's efficacy. This can negatively impact movement, yes, but it can also impact self image, making the person feel powerless and unable to fit in or be the person they want to be…
Baby Rolls ATM#101 Rolling With a Twist
In this lesson, you will find a soft introduction to the principles of the Feldenkrais Method. The lesson itself is about rolling and is appropriate for anyone regardless of ability. Just remember, as with all lessons, to take it easy and to rest at any time, in addition to the rests offered, because learning is often accomplished in the periods of downtime, not in the moments of striving. All striving, in fact, is counter to your intentions when doing ATM lessons. Just follow the verbal instructions in an attitude of willing exploration to have the greatest access to effortless self renewal. (Note: half the lesson was recorded live, and the second half was lost. Thus, the second half was recorded in the studio. Remember, it's fine to do just part of a lesson. You integrate much of it afterwards when you are NOT paying attention!)
EDITORIALS AND INTERVIEWS FOR THE FELDENKRAIS® GUILD Publication SensAbility
Gabrielle Pullen, did each of these Interviews, first recording them live and then editing them down to reflect the experiences of First Generation FELDENKRAIS Trainers who worked directly with Dr. Moshe Feldenkrais. The interviews were made between May 2014-May 2016 and are organized from most recent to oldest.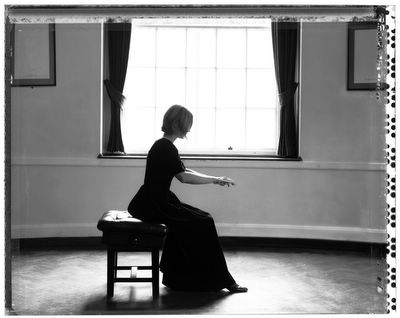 The Blog - Since 2005
CULTIVATING AWARENESS THROUGH MOVEMENT AS A PRACTICE.
A PRACTICAL PATH TO EMBODIED CONSCIOUSNESS. MINDFUL ATTENTION TO THE PROCESS RATHER THAN THE PREDOMINANT PARADIGM OF FOCUSING ON THE DESTINATION. THIS PRACTICE OFFERS A COST-EFFECTIVE, DRUG-FREE SOLUTION TO EMOTIONAL AND PHYSICAL PAIN.
It also offers greater FULFILLMENT AND OPTIONS FOR FINDING SOLUTIONS TO all the CHALLENGES INHERENT IN THE HUMAN CONDITION.